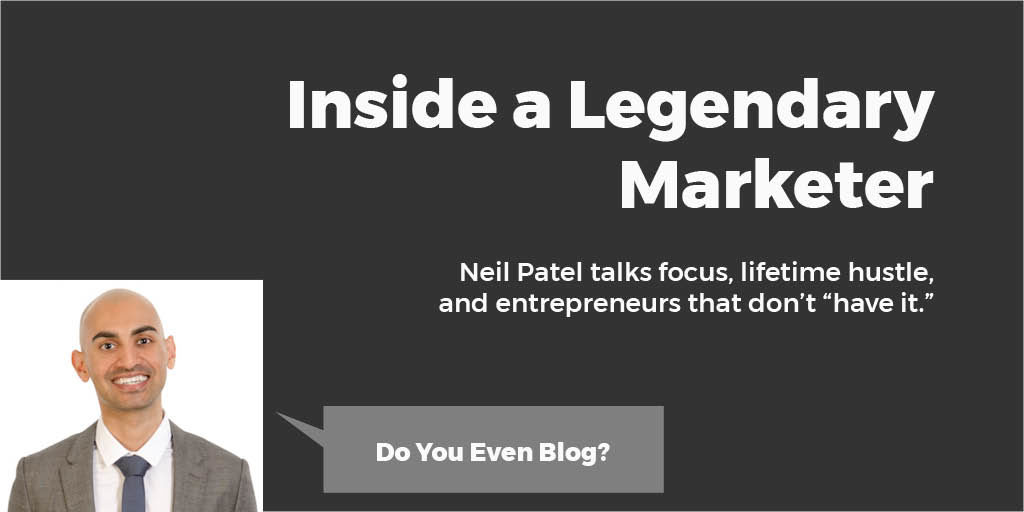 If you're in the online business world, you probably think 1 of 3 things when you hear 'Neil Patel.'
SEO and digital marketing expert, controversy, or all three.
Neil has had a hand in 4 multi-million dollar online business (woah!), and is well-known in the community for being a hard-truth-hitting, no-bs, brilliant marketer. Few have surpassed his impact in teaching blog and business growth.
I was fortunate enough to chat with him today, and we hit on:
-why some entrepreneurs "have it," and some others just don't,
-how he views his role in his businesses,
-why he's a hard person to work for,
-the importance of learning from real-life hustle and failures
Say hello to Neil on Twitter, or NeilPatel.com, or QuickSprout (the Quicksprout blog is amazing).
Before you listen, check out Amy at Life Zemplified…
Are you into improving your health and wealth game?
Yes, yes you are (because we all are…)
My friend Amy over at Life Zemplified recently started a blog on this verrrrry subject.
She's a certified nutrition & health coach, and has even founded (and later sold) a loose-leaf tea store and health food restaurant. She's also a personal finance and financial freedom nut. Her blog covers all this….but perhaps most importantly….this episode of the DYEB podcast would not be possible without her.
Seriously. It's because of wonderful sponsors like her that we're able to bring you interviews with people like Neil Patel.
So if you enjoy this podcast…
Click here to check out her site, subscribe to her newsletter, or leave a comment or two on her blog! (I recommend starting here: Six Strategies for Busting Through a Weight Loss Plateau, it's her most successful post so far!)
Now onto the interview with Neil Patel
Show Notes and Links