This episode is a bit different. I have two guests today, both of whom are new-ish bloggers who have worked hard and seen amazing results in their first months of blogging.
It's my pleasure to bring you a casual conversation with Lily from The Frugal Gene and Ms. FAF from Frugal Asian Finance.
Lily -> 9k views/month in 3 months, 2-3 podcast bookings, 1k+ Twitter followers….and she also brings in roughly $7k/month just from her AirBnB rental(!)
Ms FAF -> 17k views/month in 4 months, incredible engagement on every single post, and she has incredibly helpful monthly blog reports.
We chat about
How these 2 ladies have helped each other grow their blog traffic and engagement.
The supreme importance of real-world blogging relationships
How bloggers over-emphasize traffic and analytics
Is having paid software really going to make a dent in accomplishing your goals?
Gender/ race opportunities and limitations in blogging (why isn't anyone talking about this?)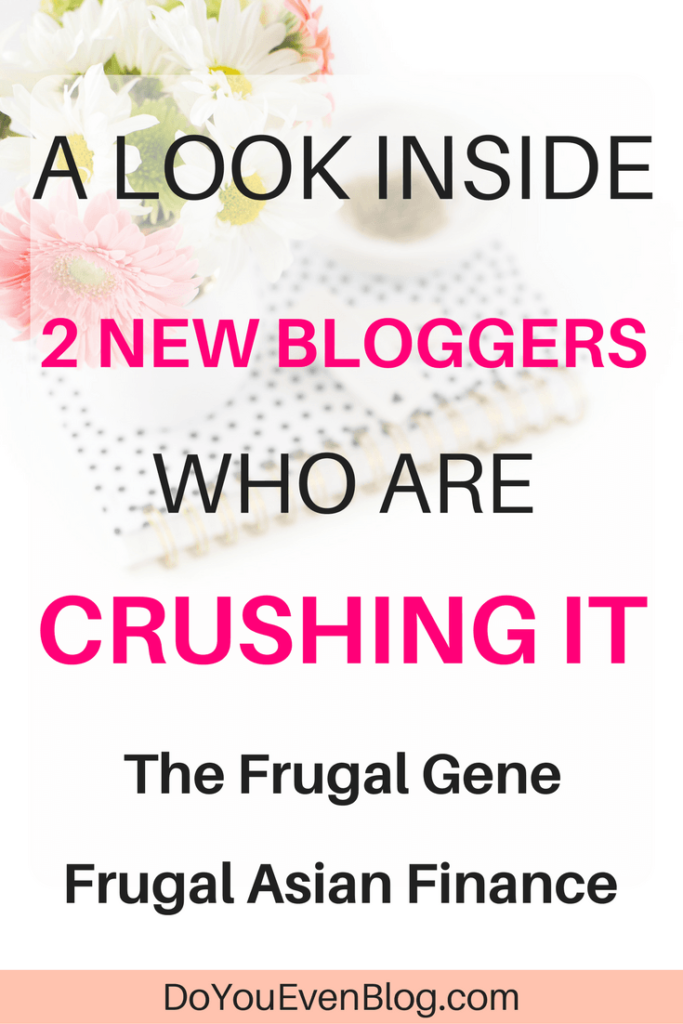 Listen to my conversation with Lily and Ms. FAF.

or listen on \\ iTunes \\ Sticher \\ Google Play \\ Overcast
***
ShowNotes and Links Mentioned.
[Read more…] about An inside look at 2 new bloggers who are crushing it – Lily and Ms. FAF