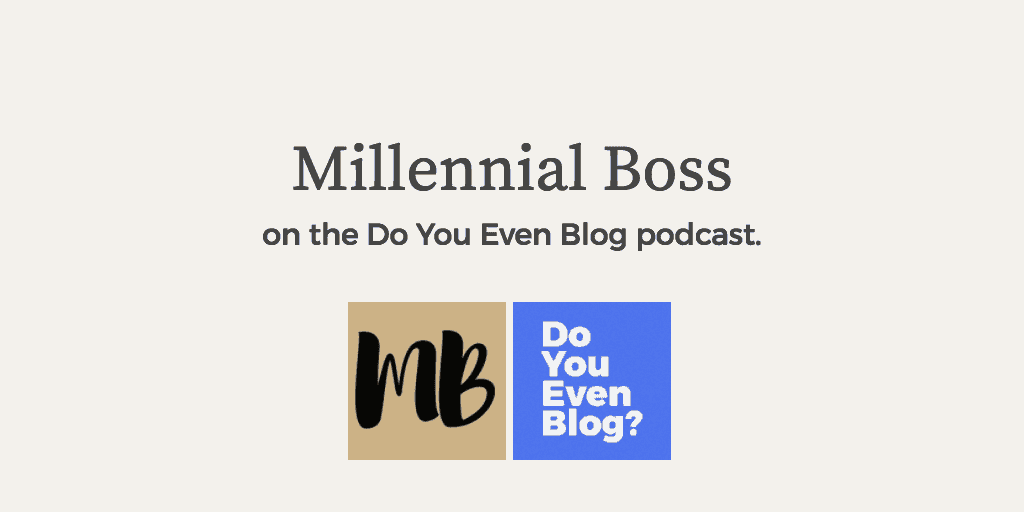 Aside from aspiring to be a "mountain woman" influencer, Millennial Boss is a rising superstar blogger on many fronts.
In addition to her personal finance blog (FIRE aimed at millennials), which I've seen a TON of people praising on Twitter and elsewhere…she also just launched the FIRE Drill Podcast w/ co-host Gwen!
She's super bright, driven, well-spoken, a delight to speak with….and also completely unafraid to counter my own opinions live on the podcast.
When we she agreed to come on, she straight-up told me she wanted to debate me on promoting Bluehost affiliate links and placing ads on blogs. And I gotta tell you, she makes a compelling argument 🙂 Really great wisdom there.
We talk:
How NOT being an anonymous blogger can cost you your dayjob
"Your audience is not you" and tips for finding out what your audience craves
A few SEO bombs towards the end
Why you SHOULD put ads on your site
Why Bluehost IS a solid affiliate to promote
[Read more…] about A strong case for why you SHOULD promote Bluehost and put ads on your blog – Millennial Boss